Lost for what to gift to get your guy? We're looking at perfect gifts that are sure to please in our rockabilly boyfriend gift guide.
We've all seen the lists of what to get your boyfriend/husband/dad for your anniversary/birthday/holiday, and they all seem to cover strange gifts you can never see your man actually wearing: an expensive watch, men's gift packs from Sephora, box-of-the-month gifts. Do men actually like any of these? We're drowning out your gift giving woes with the ultimate rockabilly boyfriend gift guide.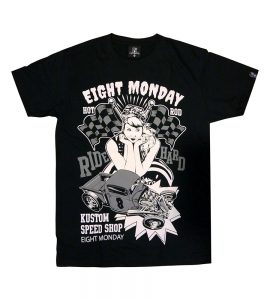 Rockabilly Clothes
Who says you should never buy a guy clothes? Trust us, these shirts are a far stretch from the grandpa socks his mom gifts him. Does your man have a flair for fashion? Add to his collection or steer him in the right direction with our rockabilly men's t-shirts. Nearly all of our shirts scream punk rock and have tattoo-inspired designs to make him at least 99% cooler than he already is.
Custom Controller
Now that you've outfitted your man with a new shirt and all the accessories he'll ever need, it's time to turn to media. Pretty much all guys play video games. This makes custom controllers are a great gift for any guy in your life. Xbox launched a Design Lab to customize your own controller, but be sure to put your order in soon since it's usually waitlisted.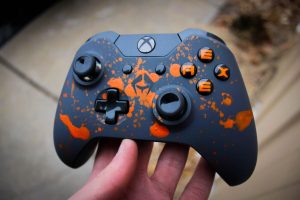 Accessories
If your guy likes to accessories then we have just the gift for you. Outfit him with some stocking stuffers of patches, motorcycle gloves, or rockabilly men's wallets.
PS: Candy, baked goods, or chocolates are *always* welcome gifts, male or female.
Experiences
If your guy is a 'get up and go' kind of person, you're going to love what's next on our boyfriend gift guide. Check Groupon for local experiences in your area. Some ideas include going to a concert, flying a plane, or speeding down the track in an official race-car.
Remember to get your boyfriend gift guide orders in as soon as you can. The sooner you can get that bad boy shipped the sooner you can give it to your favorite guy.