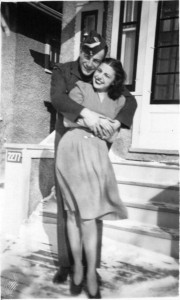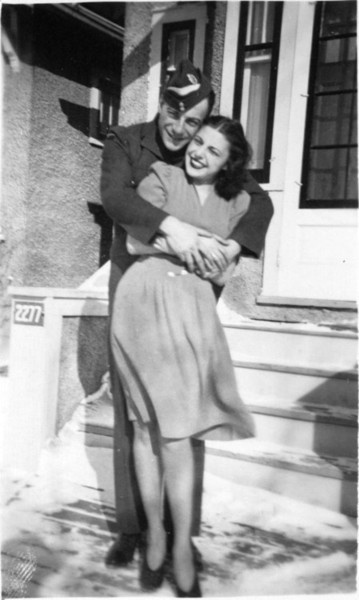 Have you ever wondered what the difference was between psychobilly, pin up, boho, and rockabilly clothing styles? We have the answers you're looking for!
What is up with the vintage fashion industry, lately? Have you ever been shopping and seen your favorite vintage store use the terms "Rockabilly", "Boho", and "Vintage Pin up" interchangeably when describing their clothes? It's totally frustrating! When stores start swapping these phrases out for one another it can start to muddle what the definitions of these styles really mean.
Vintage styles fall under a number of different categories, each with its own unique, fun, sexy, and sweet ways to accessorize and even behave when becoming your vintage self. Instead of scratching our heads on virtual checkouts, we're helping solve this fashion mystery by giving definitive examples of pin up, psychobilly, boho, and rockabilly clothing styles!
What is Vintage Style?
When it comes to saying that your fabulous swag is "Vintage" this usually means that it is somewhere in between 20-100 years old. That's one old frock! If you've ever been to a proper vintage boutique then you well know that these pieces are usually high in price, due to their hefty history. That goes for clothes, and furniture! Some examples of vintage clothing include: pillbox hats, swing dresses, or maillot swimsuits (AKA: those adorable one-pieces!)
Vintage Inspired
When garments claim that they are "Vintage Inspired" this usually means they're brand spankin' new pieces that are inspired by fashion from the past! These items are usually less expensive than authentic vintage pieces, but still carry a heavy price tag due to their unique designs (Unless you've found a fabulously affordable vintage inspired retailer… *Hint, Hint*)
Boho styles
Don't let anybody fool you: boho style is not representative of rockabilly clothing. Like, at all. Boho, or "Boho-chic" is a style revival from the hippie'liscious 1960's. This style draws on bohemian inspiration, including: feathers, flowing dresses, florals, strappy sandals, florals, paisley, and a little bit of new-age tie dye. Gypsy jewelry and patchouli may also be your new BFFS.
Pin up girl clothing
Pin up style is like rockabilly's classy cousin (Think: Dita Von Teese) – Pin Up girl clothing usually veers away from "cute" and usually centers on being consider "classy" or downright "sexy." If you didn't know, the term "Pin Up Girl" referred to sexy ladies in print who men used to "pin up" in their lockers, bedrooms, what-have-you. Styles can range anywhere from 1940's wiggle dresses to lingerie. Pin curls and classic winged liner/red lips are also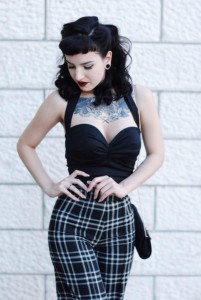 Rockabilly Clothing
Rockabilly Clothing has taken that pin up flare and given it a modern edge. Rockabilly is often associated with tattoos, a music genre, Bettie Paige bangs, radical makeup, alternative hair colors, and a ton of piercings. Basically, rockabilly is pin up girl gone alternative. While marrying old-school and modern styles together, rockabilly clothing usually takes its form in classic prints such as: flannel, cherries, skulls and crossbones, polka dots, hearts, Day of the Dead illustrations, and other fun patterns.
Psychobilly
Unlike rockabilly clothing and pin up styles, Psychobilly is actually a fusion of music; punk, bluegrass, rockabilly, rock 'n roll, horror punk, and more. Basically: Rockabilly meets Punk. Those carrying on a physical style of "Psychobilly" often take queues from rockabilly clothing, with an extra edge, as pictured above!
There have it, the solid answer to the difference between pin up, psychobilly, boho, and rockabilly clothing and trends! Still feeling confused? Come visit Punkabilly Clothing's official site to get an even deeper feel for pure, rockabilly styles!