Skirts are an essential to any rockabilly gal's closet. The Little Black Skirt is nearly as popular as the Little Black Dress. We're looking at rockabilly skirts and how to style them.
We live in era when fashion trends appear and disappear so often that we cannot even remember what was popular only few years ago. But before this hurried time, fashion had its long and slow changing history. And her majesty – the skirt – has an interesting place in all the fashion history sources.
First of all, this wonderful fashion invention was unisex at first. Furthermore, men in ancient Rome were really big fans of skirts. Today, man skirts are called kilts are still present in Scotland.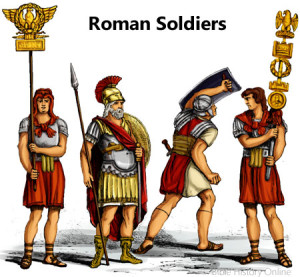 Women were trapped in long skirts for a long time. It is interesting that men were wearing mini's long before the women. Women had to wait for centuries to get this privilege. Up to then, they had different versions of long models. Sometimes the skirts were broad, with a complicated support construction underneath and bunch of underskirts. Such flamboyant styles were combined with uptight corsets. Seems unpractical, but it looks like it's from a fairy tale.
Later on, the 60's of the 20th century have brought us the hippie movement and colorful, long, swaying skirts with flower motives. Also, Marry Quant, the famous fashion designer, has made the first mini skirt ever in. Leslie Newson, also known as Twiggy, was the first model on the runway dressed in a mini.
As for the punk style, it sure adores the skirts. These skirts are provocative, not only by their length, but by their daring to combine different flows. They are often decorated with lace or metal details like chains or safety pins. Also, they often have some patches, like the ones from our collection. Tartan cloth is very popular in punk and when it comes to skirts, the rule is: the shorter – the better! Regular jean fabrics are widely used and they are usually torn up in some parts. Punk ladies love to combine their skirts with colorful tights or mesh stockings.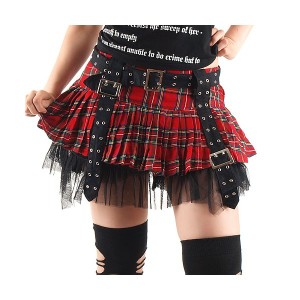 And rockabilly has its specialties when it comes to skirts, too. The famous animal print in different variations is present here as well. Motives like skulls and roses are also popular, equally as the lace details and checked fabrics. Nautical skirt models are inevitable, of course.
Nowadays, skirts are more popular than ever. Inspired by the swell spirit of 50′s and rockabilly style, fueled by 70's and punk rock, we have made a sweet litle collection. Here you can find a variety of shorter and longer mini's, colorful models made of high quality materials, pieces convenient for everyday and special occasions. As always, our retro ways are mixed with the hottest contemporary trends. A little bit of pin up and a little bit of punk, all sewn into these rebellious, elegant and sexy combinations. It all comes with affordable prices. And that's just one part of our kingdom of rockabilly clothing for women. Enjoy exploring our pages and upgrading your own style.