Can a feminist be a pinup girl? You bet! Pinup girls are notoriously strong-willed, sexy women… so how do you recognize a pinup girl?
Well, she is strong, sexy, self-confident and awesome! Although pin up style had its boom in 20th century, its unique spirit still lives in fashion and art. Many girls today give a special homage to pin up divas through their lifestyle. How to recognize them?
PinUp Girls were very attractive women with seductive body curves. Yes, this style was born long time before the age of skinny models and it celebrated the luxurious beauty of female body, all natural. Expressed sexuality made this style interesting, but also shocking and controversial, which, of course, means it was very popular. Pin up models were everywhere – on calendars, advertisements, in the magazines, in boys' lockers, everywhere. They have mostly vanished from the world of commercials, but in reality many girls choose this style. Check here some nice photos of modern pinup girls.
So, what will you probably see on a pin up lady of today?
1. Hot & elegant dress
Pin up ladies love them in all models and colors, as long as they express their grace!
2. High heels
Oh, I guess that's clear. High heels, always & forever!
3. Polka dots
They come in all colors and sizes and totally ring the bell of 50's.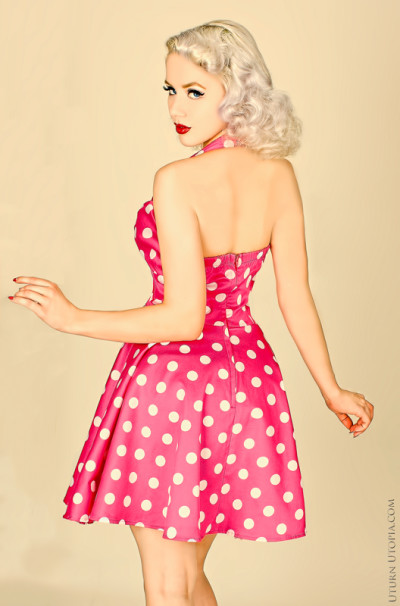 4. Ribbons
As opposed to the provocative looks, pinup girls often wear some cute details like ribbons. Ribbons, ribbons everywhere! On dresses, tops, and even in hair!
5. Enhanced, but simple make up
The classic combination of hot red lipstick and some black eyeliner works for most of the pinup girls, since it boosts the beauty and it's very provocative.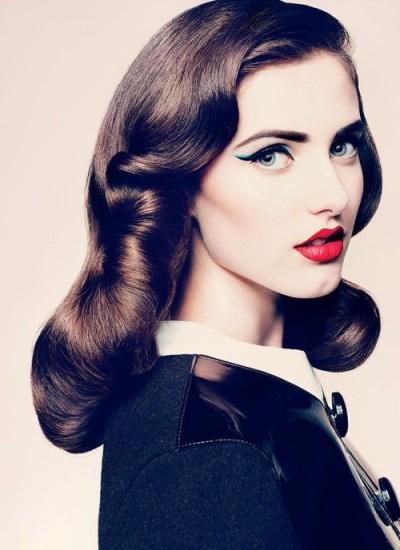 6. Sailor style details
Stripes, navy blue color or sailor hats – it's all cool. Since they're so retro, they go quite well with pin up style.
7. Unusual hairstyles
Pinup girls just love the shocking and bold hairstyles. Pin Up hair accessories like flowers or ribbons often give them a special glow. Try to find the one which will make your hair special in our offer.

8. And now, the special ingredient – The Attitude!
Not just the sex appeal, not just wonderful figure and awesome make up, but also an attitude. It's not in the way of clothing, but in the state of mind. That's what makes pin up girls bigger than fashion and gives them a sexy energy. It's not important is pin up girl photogenic – the question is does she know how to pose? The strong attitude gives her much more self-confidence than the clothes or make up she wears. That's exactly what made this style so powerful and lasting.
punkabilly-clothing.com