Rockabilly Style has been around for ages, and continues to woo and wonder it's onlookers. But what is it? A genre of music? A kind of fashion?
Although it's more than a half a century old, rockabilly is still quite a popular music genre. And even more – it's a unique subculture and way of life. Rockabilly Style has had a big influence on the music flows ever since its first appearance and it takes a special place in the history of music.
The term 'rockabilly' is derived from words 'rock' and 'hillbilly' – and those words give us a little hint about the origins of this music. Namely, rockabilly is one of the oldest styles of rock and roll and it has first appeared in the south of The United States in 50's. The country music from 40's and 50's, often referred as 'hillbilly music', is tightly related to the emergence of rockabilly. So, rockabilly style is considered to be an awesome mix of country music, western swing, boogie woogie and rhythm 'n' blues. Its popularity has spread not only trough the years, but also trough the decades. Its energy has inspired some other awesome music genres, such as punkabilly (or psychobilly) and gothabilly, and even the punk rock.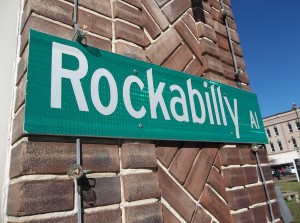 This music is an absolute mood lifter. It is mega energized, loud and explosive. The sound blend of guitars, shocking drums, double bass, piano and strong vocals doesn't leave anyone indifferent. It's made for the craziest dance moves and the wildest nights.
The spirit of rockabilly is also pretty visible through art and fashion. Ladies first: female rockabilly fans mostly stick to the pin up style. As for the rockabilly men, they usually wear blue jeans, shirts, tweed jackets, leather jackets, suspenders etc. They will probably enjoy this collection of T-shirts. What's also interesting, they often make unusual hairstyles with hair up. Detailed tattoos are also an important part of rockabilly style.
But let's get back to the music. I'm sure you know many rockabilly style musicians and many musicians who were under the rockabilly influence. First of all, there's The King – Elvis Presley, a legend who doesn't need to be specially announced. Then there's Johnny Cash, the man in black. You're probably also familiar with Buddy Holly, Jerry Lee Lewis, Carl Perkins and The Everly Brothers. These artist have certainly enriched the history of music. Even The Beatles and The Rolling Stones were at some point and in a certain way inspired by it (The Rolling Stones have covered "Twenty Flight rock", a song by Eddie Cochran).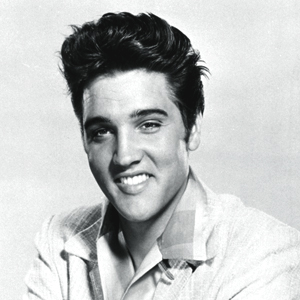 Beside the musicians, many movie artists were inspired by this wild style. Some of the most famous rockabilly style movies are Walk the Line (about Johnny Cash), The Wanderers, American Graffiti and others. Movies are a great way for us to take a closer look at the rockabilly world which seems so far away from us now. It can prove how actually close it is, since it is so universal.
With some ups and downs, rockabilly has survived after all. In 90's we got the neo-rockabilly, a successful revival of the original rockabilly, which is very active to this day. Many people all over the world still collect rockabilly records and make rockabilly theme parties. Try to find a rockabilly bar and you'll see night life from an awesome retro point of view. Have fun!